MICRO SALMON FLIES
During the warmer months smaller flies are often the answer to tempting fish (Salmon or Sea Trout). It is very easy to end up with a flybox full of
medium size patterns, make sure you have large and small flies as well. Fish on light lines with fine leaders and fish these flies
dead drift or very slowly, use floating lines and 12/15ft leaders, a clear intermediate with a short
8ft leader is a useful combo in windy weather.

Out of hooks and so is my supplier! - Limited stock
WEE TREBLES
These #14 flies are always worth a cast when other flies fail. All small flies can be fished very slowly, a good tactic in calm water pools.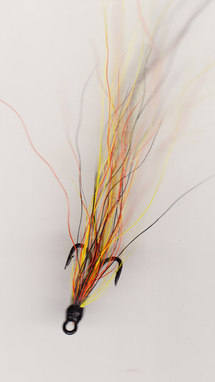 MINI GUNN
Very thin dressing of this classic fly.
2 x Mini Gunn #14 - £1.90 (95p each)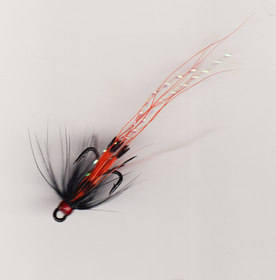 WEE SHRIMP
Proven colour combination, orange works well on all waters.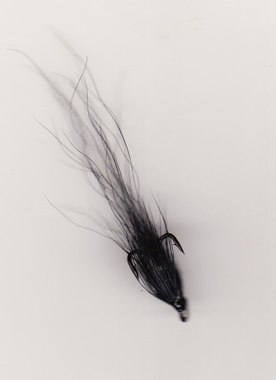 ALL BLACK
Clear water special, apart from the silver rib it is all black!
2 x All Black #14 - £1.90 (95p each)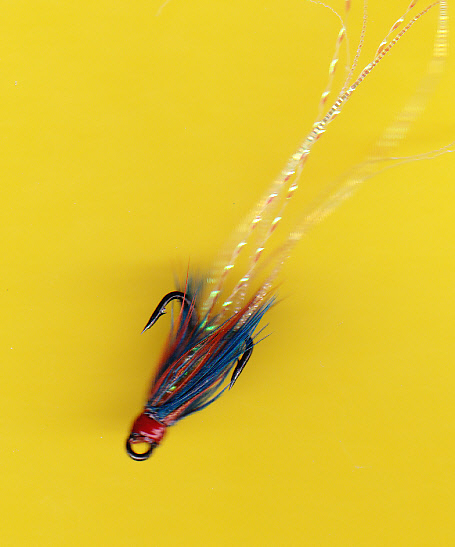 WEE ELVER
Transluscent tying to try when all else fails, good for sea trout as well.
2 x Wee Elver #14 £1.90 - (95p each)

CLICK HERE TO RETURN TO THE HOMEPAGE