TREBLE HOOK SALMON FLIES
Tied with long tails and plenty of colour. These are suitable for fast water work, coloured spate rivers and always worth a cast as the light goes.
Tyings are based on traditional colour combinations with extra flash. Tied on Talon trebles, very strong but not too heavy to cast.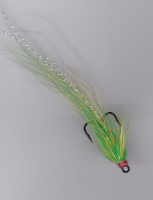 GREEN HIGHLANDER TREBLE
1 x Green Highlander #10 - £1.30

1 x Green Highlander #12 - £1.30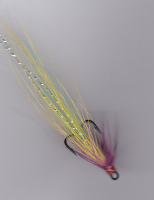 SILVER WILKINSON TREBLE

1 x Silver Wilkinson #10 - £1.30

1 x Silver Wilkinson #12 - £1.30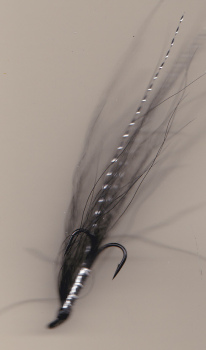 BLACK & SILVER TREBLE

1 x Black & Silver #10 - £1.30

1 x Black & Silver #12 - £1.30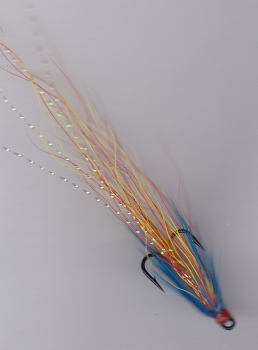 GARRY DOG TREBLE

1 x Garry Dog #10 - £1.30

1 x Garry Dog #12 - £1.30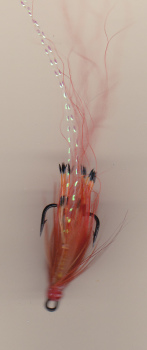 SHRIMP FLY TREBLE

1 x Shrimp Fly #10 - £1.30

1 x Shrimp Fly #12 - £1.30

CLICK HERE TO RETURN TO THE HOMEPAGE