PREDATOR FLIES
Smaller Specialist flies to tempt a wide range of fish in fresh and saltwater. As more intrepid flyfishers prove all fish can be tempted with feathered/ fibre lures. Target fish in the UK include: Chub, Zander, Perch, Jack Pike. Let me know how these patterns do, not much chance up here to test them! Tied on short shank Carp hooks.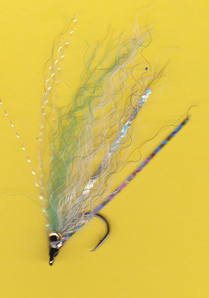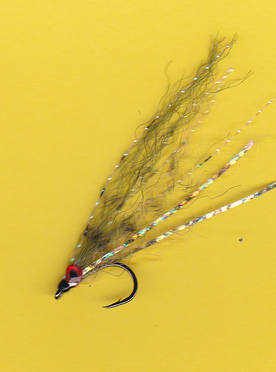 BAITFISH
Two colour options to tempt any fry feeding fish, remember that these flies catch fish on the drop or when stripped back.

1 x Blue & Silver Baitfish #8 - 85p

1 x Perch Baitfish #6 - 85p

1 x Perch Baitfish #8 - 85p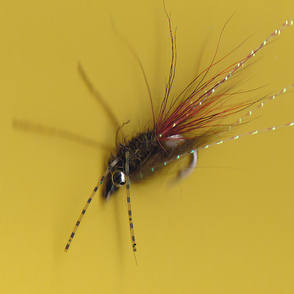 MUDBUG
This odd looking creature (Geirach) has a useful propertry, looks like nothing in particular but everything in general.
Is it a Mini Flatfish, Prawn/Shrimp, buried wee crab? Fish on the bottom buried in the silt or sand.
1 x Mudbug #4 - £1

1 x Mudbug #6 - £1

1 x Mudbug #8 - £1

CLICK HERE TO RETURN TO THE HOMEPAGE