MICRO SALMON FLIES
Small flies fished dead drift or very slowly will tempt Salmon and Sea trout in low water conditions. Use in still pools when larger flies fail,
fish on fine long leaders (10 - 15ft) with #5 floating lines, a 10/11ft wetfly rod AFTM 6 is ideal.
The key to success is to fish across the river rather than the usual downstream presentation.
WEE DOUBLES & WEE TREBLES #14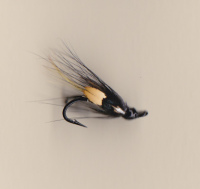 JUNGLE COCK STOATS TAIL VMC Double #14
Tied on a genuinely small hook
1 x JC Stoats Tail Double #14 - £1.80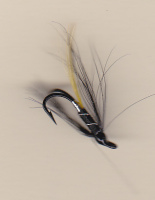 STOATS TAIL VMC Double #14
1 x Stoats Tail Double #14 - £1.40

Sorry no wee trebles until I can find new hooks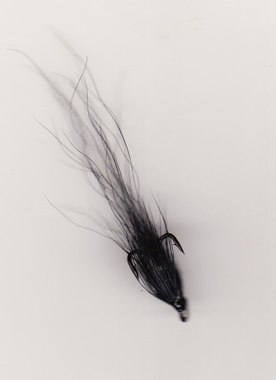 ALL BLACK - Treble#14

2 x All Black - Treble#14 - £1.90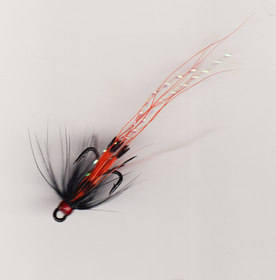 WEE SHRIMP - Treble #14

2 x Wee Shrimp Treble #14 - £1.90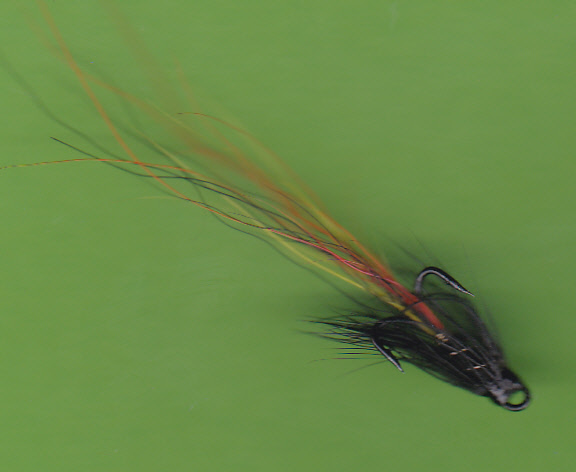 MINI GUNN - Treble #14

2 x Mini Gunn Treble #14 £1.90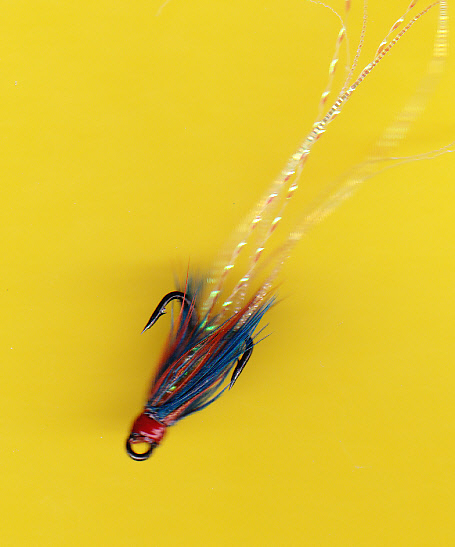 WEE ELVER - Treble #14

2 x Wee Elver Treble #14 £1.90